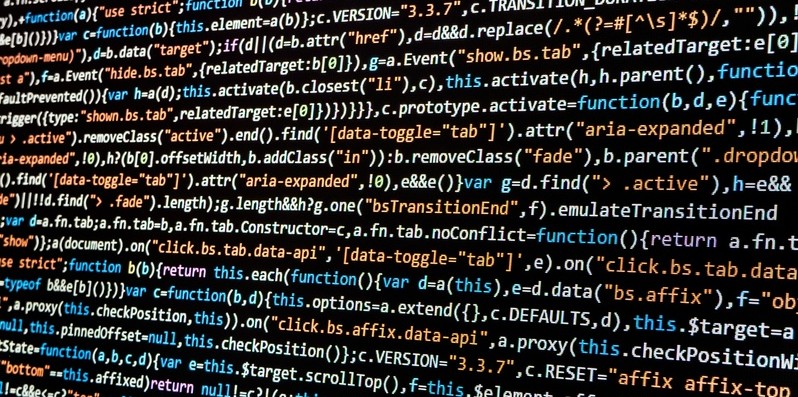 Taking advantage of the data provided by Big Data for its use in the broad field of health opens a range of opportunities so far unheard but, at the same time, poses no minor challenges.
Efficient use of Big Data is definitely improving health care in a broad sense, including the way doctors and hospitals work or treat patients, as well as boosting research, saving costs at the enterprise level, and improving public or private health policy management..
Within the data revolution that has brought us the digital era, data mining is a discipline that seeks to discover patterns in large datasets for consultation and analysis.
Although, a conventional relational-type systems was carried out previously, now there are also Big Data technologies being used to adapt them to the current digital context.
Considering how to use data mining in the healthcare and pharmaceutical industry means both being able to carry out traditional analysis as using it to extract value from Big Data. That the great data and its treatment are a great advance when reducing costs and providing accuracy does not mean that the relational data should be discarded.
In fact, data mining is not a new concept. Therefore, from both databases we can obtain knowledge, but optimizing the results will depend on a number of factors to take into consideration. Above all, within this latter field, a revolution of unknown dimensions, as the main doubts arise mainly around the current digital universe.
Not surprisingly, the digital universe is characterized by heterogeneous data that multiply exponentially and present difficult technological and security challenges. What to do, how to proceed? Alongside the great opportunities come doubts.
Looking around to see how others are doing, whose projects are a success, is important when setting up projects, as well as establishing the modus operandi based on the possibilities offered by the different actors and means that we have to our provision.
Always, logically, within the legality, taking into consideration that this is a relatively new issue, whose legislation is constantly evolving to adjust to this changing reality.
Project drivers
Initiatives often promote doctors and researchers, and emerge in public or private scenarios that, likewise, present needs resulting in those.
Among other possibilities, projects will emerge from the management frameworks of public or private organizations as well as from scientific approaches, in addition to the different practical requirements at the medical or business level in different health scenarios.
Technologically, beyond the programmers suppose necessary support, it is also true that the tools for their realization are key to make up for the lack of technical preparation.
Likewise, the scientist data that meet an adequate profile and, in any case, becomes necessary to have the training and experience enough to avoid falling into common mistakes like creating poor models or not being able to meet the strict documentation requirements.
Use in very different areas
Data mining can help bring about decisive changes in the health sector. There are almost infinite the possibilities for advancement in fields such as modern medicine, hospital management, fraud detection in health insurance, clinical research or the manufacture of better medicines, even customizing them.
It is, in short, to facilitate the optimization of results and processes in the health field by providing innovations and efficiency. At the same time, there are many and very different actors in the field of health.
From pharmaceutical labs, pharmacy offices, scientific institutes or health centers (clinics, hospitals) to health insurance companies, let's say for instance.
In the same way that they can advance separately or taking advantage of synergies, the great data mining open great possibilities to the interaction between them and also inn relation to external actors and their respective sources of usable data.
According to Eisenbach's well-known definition of e-health, beyond doing business, taking advantage of the gold mine that Big Data stands for, it is clear that the application of e-health to the healthcare environment often requires a committed attitude.
Problems and challenges
As we have mentioned, the use of large data related to the health area has both advantages and disadvantages, a face and a cross that also conditions its use. It will be of little use to have a good approach, the necessary tools and skills to carry it out without an adequate data quality management.
We will not have the necessary reliability and, obviously, we will not be able to consider as such, the results or decisions based on data that do not have the necessary quality.
Indeed, the importance of data quality for data analysis is another key aspect in traditional, hybrid or Big Data environments, forcing to carry out necessary data governance where a good quality policy data is included.
It is not a matter of being correct, but of deepen in their different dimensions and framing them in an efficient data government. In particular, the medical ecosystem has a great amount and variety of information in constant growth coming from different sources liable of analysis.
Among others, sources that provide unstructured data obtained from patient monitoring, scientific or academic research, medical test files or patient histories or, for example, social networks.
This usually implies the need for integration, another unavoidable challenge that must be addressed in order to achieve the viability of data mining projects or others related to large data.
In short, knowing how to choose the right technologies for each project is essential to get the maximum potential from artificial intelligence or advanced statistical tools to reveal trends, patterns and hidden relationships.
Some and other measures will help to respond to capital issues in initiatives related to the health and pharmaceutical industry, among others to find patterns to make better decisions.
Only in this way is it possible to obtain the greatest potential information, without forgetting at any time the importance of respecting the regulations of data protection in order not to violate the privacy of people.